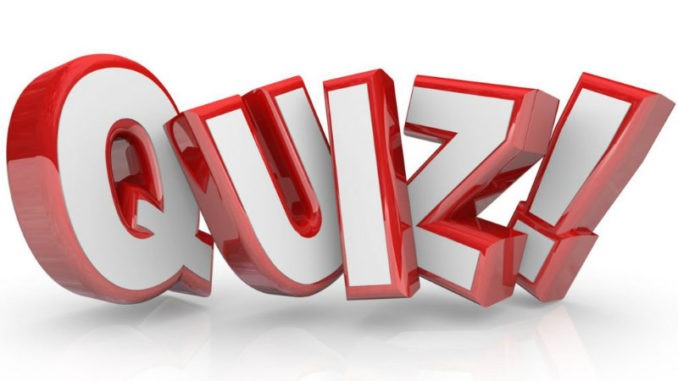 Quizzes are great for all the family. At St John's, we hold quiz nights and also set quizzes just for fun.
Winter 2022 - Sweets & Treats - We are delighted to share a new Winter Quiz - with our favourite sweets in mind, compiled by Faith & Brian. Please send your answers to faithbowers@btinternet.com
Summer 2022 - Answers to our Floral Dance quiz are now available - we hope you enjoyed taking part. Once again huge thanks to Faith & Brian.
Winter 2021 - Answers to our Arboretum quiz are now avialable below. We hope all enjoyed the quiz... Well done to Anne & Chris for a super 44/50 - and some great alternative suggestions too! - Thank you as always to Faith & Brian for yet another wonderful quiz! - Please do keep them coming!
Summer 2021 - Answers to our Words Words Words quiz are now available below. A huge thank you to Faith & Brian for compiling yet another superb quiz.
April 2021 - Churchyard Trail Prize Draw - (great for families and children). We had a draw between 2 families, each of which recieved their Traidcraft eggs. Answers are now posted below.
December 2020 - Answers to our Flora & Fauna quiz are now available below. Flora and Fauna clearly proved quite difficult – only a few actually submitted answers and all had some gaps. Some provided convincing answers that differed from those we had in mind. As usual we allowed one point for those and two for the ' correct' one. We offer some of the good alternatives in italics on the list of answers. The winners were again Anne and Chris Beales with a score of 164/200. The runners up were Mary Golletz and Janice Dixon. While Janice got least overall there were some clues that she alone solved. Congratulations to Anne and Chris.
September 2020 - Old Malden Photo Quiz (great for the children)
September 2020 - Answers to our London Statues Quiz now available below. Rather to our surprise, as we thought some were quite obscure and not that easy to pursue online, Janet and Roger marginally ahead of Mary Our congratulations to all three.
June 2020 Well done to Anne & Chris for winning our Underground Overground Quiz. The answers are now posted below. A huge thank you, once again, to our quiz compilers Faith & Brian